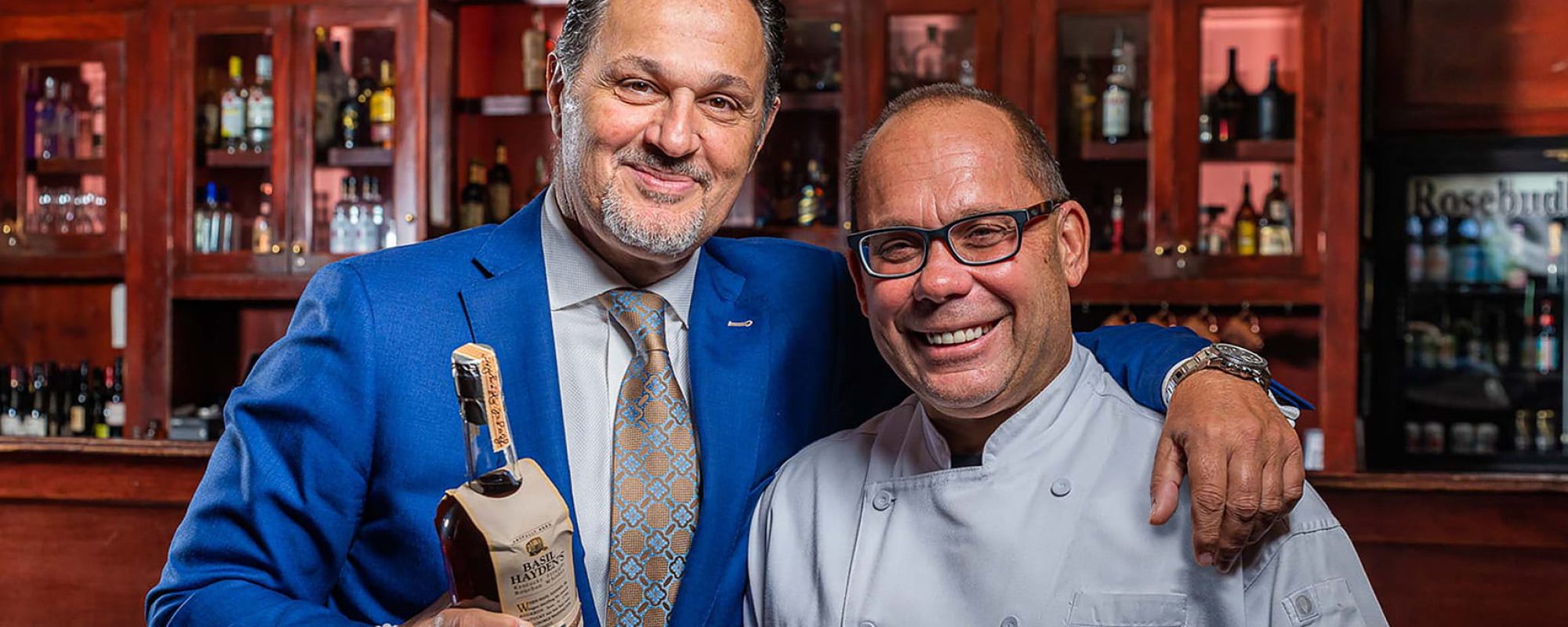 Creative Hospitality Concepts is a restaurant consulting, development and management company designed to serve the restaurant and hospitality industries. Our leadership team has over 100 years of restaurant experience, and we provide a wealth of knowledge in assisting you with solving your challenges.
The goal at CHC is to provide the business owner with the most comprehensive operational strategies to help maximize their productivity. At CHC, we understand the everyday challenges  and work with you to find the solutions. Today's economic environment provides new challenges for the business owner. Our industry is going through new phases that demand creative and innovative thinking in order to succeed. CHC assists the business owner in facing these new challenges.
Our motto at CHC is "One Stop Shopping for the Hospitality Industry". Let us help you meet your productivity and profitability goals. We believe that success breeds success. By sharing our operational methodologies with the business owner, we are confident that this will ultimately better serve our industry. We hear over and over how 75% of new restaurants fail within the first year of conception. Our goal at CHC is to help reduce that ratio and to someday enjoy a more profitable industry.
Our Business Development Division has the responsibility of identifying a market, conceptualizing a theme, and developing the final product. CHC currently has plans to develop five projects in three states over the next five years, and our first project opened in Chicago during 2020.
These projects, are the back bone of our company. If you are interested is receiving investment information for future projects please visit the Business Development Division section of our website or contact our office.​
Creative Hospitality Concepts develops restaurant and nightclub concepts all over the USA with plans to expand globally. CHC subscribes to an investor friendly philosophy that strives to achieve the largest possible ROI for our investors. We believe that our investors are the backbone of our business model and we have developed a formula for the distribution of positive cash flow that secures the investors' optimal return.
CHC recently purchased Rosebud Steakhouse from the Rosebud Restaurant Group and is working on developing the brand outside the Chicago area. We are currently operating the restaurant on Walton Place and we are in negotiations to expand the brand to Indiana with potential locations in Crown Point, IN, Indianapolis, IN, and Scottsdale, AZ.
CHC utilizes a full-time marketing and production team, Influx Consultants, to bring these concepts to the masses. From idea to opening night, Influx is a part of making our restaurants look as good online as they do in person. 
If you are interested in receiving a full business plan and information on current and future CHC investment opportunities, please contact our Chicago Office.
The following brief introduction describes some of our concepts in development.
Rosebud Steakhouse – Magnificent Mile
Rosebud Centennial Village
Coppolillo's Italiano Restaurant